Happy two year Anniversary to Sam Church
29-Aug-17
Sam Church recently celebrated his two year anniverary with h2 Recruit and to mark this occasion we presented him with a nice bottle of Bubbly, but also some interesting h2 branded Socks!
Sam's two years have shown him rise to one of the top billers at h2. Anyone who knows the recruitment space will know that 2 years in a role is in itself testament to a consultant's ability, but Sam continues to go from strength to strength and has been receiving some very large commission cheques as a result!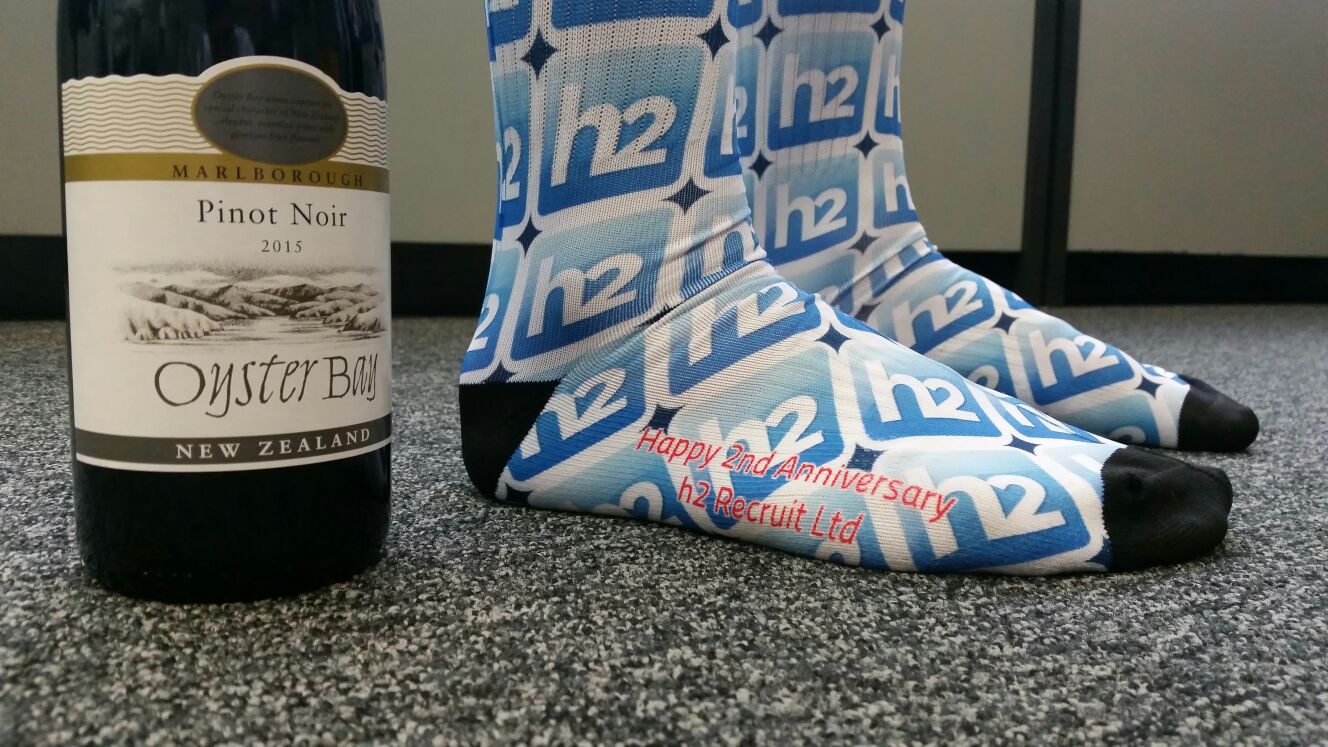 Sam joined in August 2015 having had a lot of success as a sales consultant in the Education space. If you would like to find out how you can start a lucrative career in the fast paced world of Sales Recruitment, get in touch today and visit our
Work For Us
page on our website.
Back to News...