We're continuing to grow in 2016.....
20-Apr-16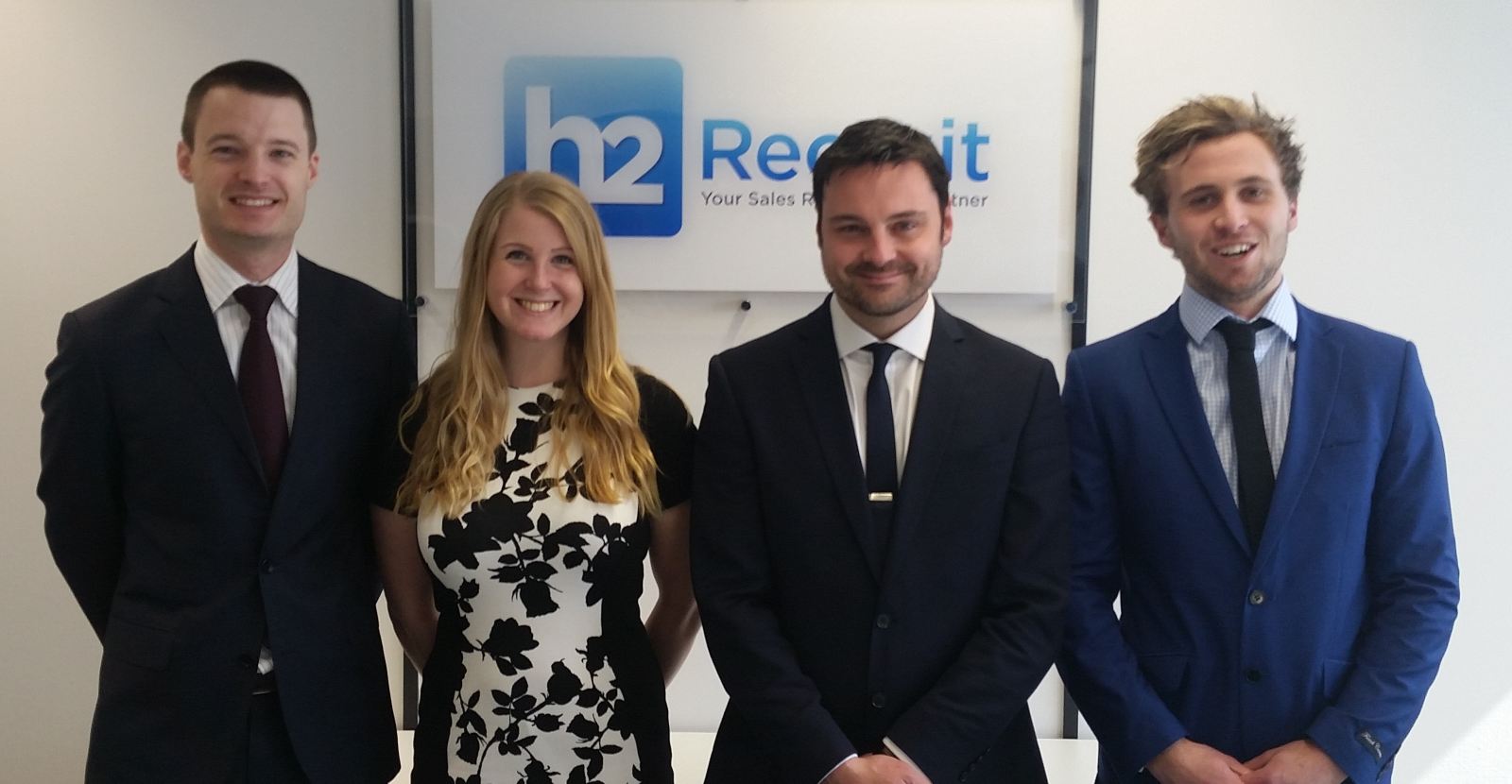 As part of h2 Recruit's continued desire for growth and expansion, we are pleased to announce four new additions to our London office in Canary Wharf.
Paul Hilton, Eleanor Griffiths, Jamie Champion, and Andrew Coad join us as Resourcers to help handle the unprecedented volume of candidates we now have applying for our UK and International Sales jobs.
All our new members come with a variety of new business sales experience, and are now seeking to develop their careers in the very lucrative industry of sales recruitment.
We are still intent on growing the London Office in 2016 so get in touch today with your up to date CV on
candidates@h2recruit.co.uk
if you are interested in exploring an exciting career in Recruitment with h2 Recruit, or go to the
Work for h2
section of our website for more information.
Back to News...