Congratulations to Francis Young on his promotion to Divisional Manager
01-Feb-16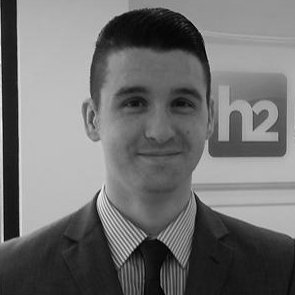 h2 Recruit is pleased to announce the promotion of Francis Young to the position of Divisional Manager.
Francis joined h2 in early 2013 as a fresh Chemistry Graduate with no commercial experience of any kind. After an early and successful stint as a Candidate Consultant, Francis made the transition into a fully-fledged Consultant during the Summer of 2013 and has grown and matured commercially ever since. After coming close on a number of occasions, Francis has now crossed the line to become a Divisional Manager and he did it in style achieving around 200% of his monthly target for December 2015, ultimately finishing 2nd on the h2 Recruit leader board for 2015!
Francis' success comes as a combination of his structured, methodical and intelligent approach to the recruitment process, combined with a strong work ethic and drive to be successful and we watch with interest as Francis's career with h2 continues to flourish.
Well done to Francis and we look forward to watching him grow and develop at h2 Recruit in 2016 and beyond.
Back to News...